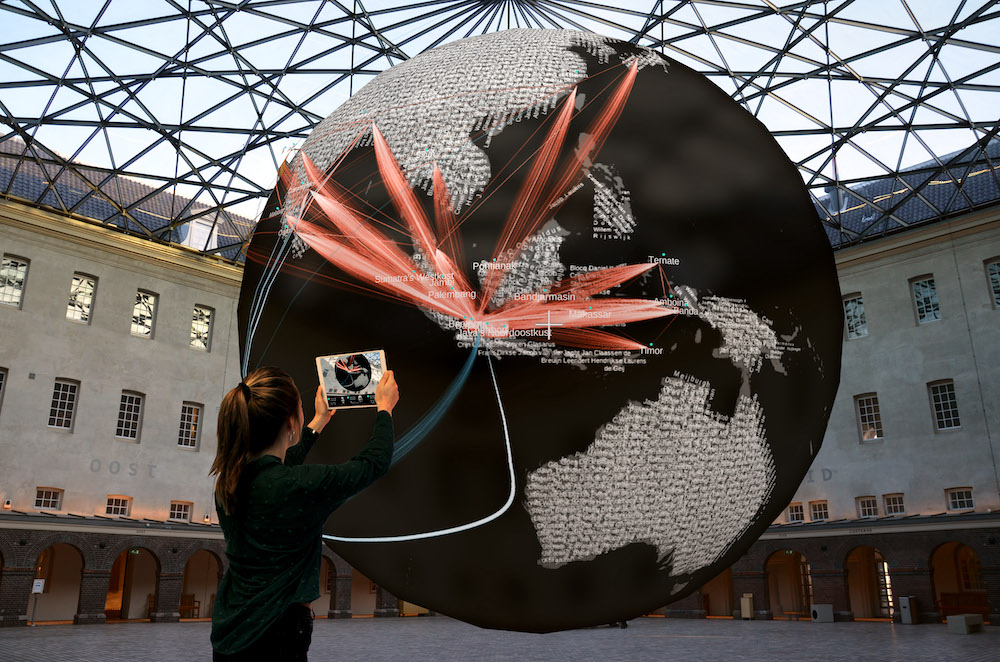 Our research soon visible in augmented reality
Together with Dirk Bertels / Studio Louter we have been awarded a subsidy from the Creative Industries Fund NL under the Digital Heritage x Public scheme to build the VOC Data Experience. Visitors to the experience can explore three existing online data sets about the Dutch East India Company (VOC) in augmented reality (AR).
In the VOC Data Experience we will unlock three digitized VOC sources for a broad audience in a stimulating way. Visitors will be able to literally ask questions to the crew members of the VOC on an iPad: Where did you come from? What was your chance of survival? Did you participate in the slave trade? To find answers to these questions, visitors are taken on a journey through data from VOC-opvarenden (enriched with data from our research), Dutch-Asiatic Shipping and Boekhouder-Generaal Batavia. Users experience this journey in AR. Guides assist them along the way—experts, representing diverse positions in the debate on VOC heritage, who provide context and assist visitors in interpreting the data. Visitors are then encouraged to find answers to their own questions. They will thus be challenged to reflect on one of the most acclaimed, notorious and identity-forming chapters in the history of the Netherlands.
The installation will be launched at the Dutch National Maritime Museum in Amsterdam (date TBA).