VOC Sailors' Last Days in Europe
Our new Dutch-language book, In de schaduw van de stad (Amsterdam: Ambo|Anthos 2023), which tells a series of short stories about 'ordinary' Amsterdammers through the ages, includes a chapter on sailors. We researched the crew members of three VOC ships that left Amsterdam in November 1775: who were they, where did they come from, where did they live or stay in Amsterdam?
It was known that inns played an important role in the lives of many aspiring VOC sailors by providing a place to stay and information about finding work with the VOC. And it was also known that this was especially true for migrants. But we were surprised when we placed the addresses of 197 crew members on a map of Amsterdam and saw how separate the worlds of migrants and Dutch among the prospective VOC seafarers were.
This map shows how clustered foreign sailors lived in the medieval heart of the city, near the port, often in inns in narrow alleys. The chapter goes on to tell how many of the migrants who had stayed in inns would never return to Europe. Because of their lack of experience working on a ship and also sometimes at the hands of the innkeepers, they often ended up on board as soldiers – and malaria ruthlessly ravaged particularly the men of that rank, who spent long periods ashore in Asia. This is visible on the following map, where we have coloured the addresses according to whether the corresponding crew member returned to Europe.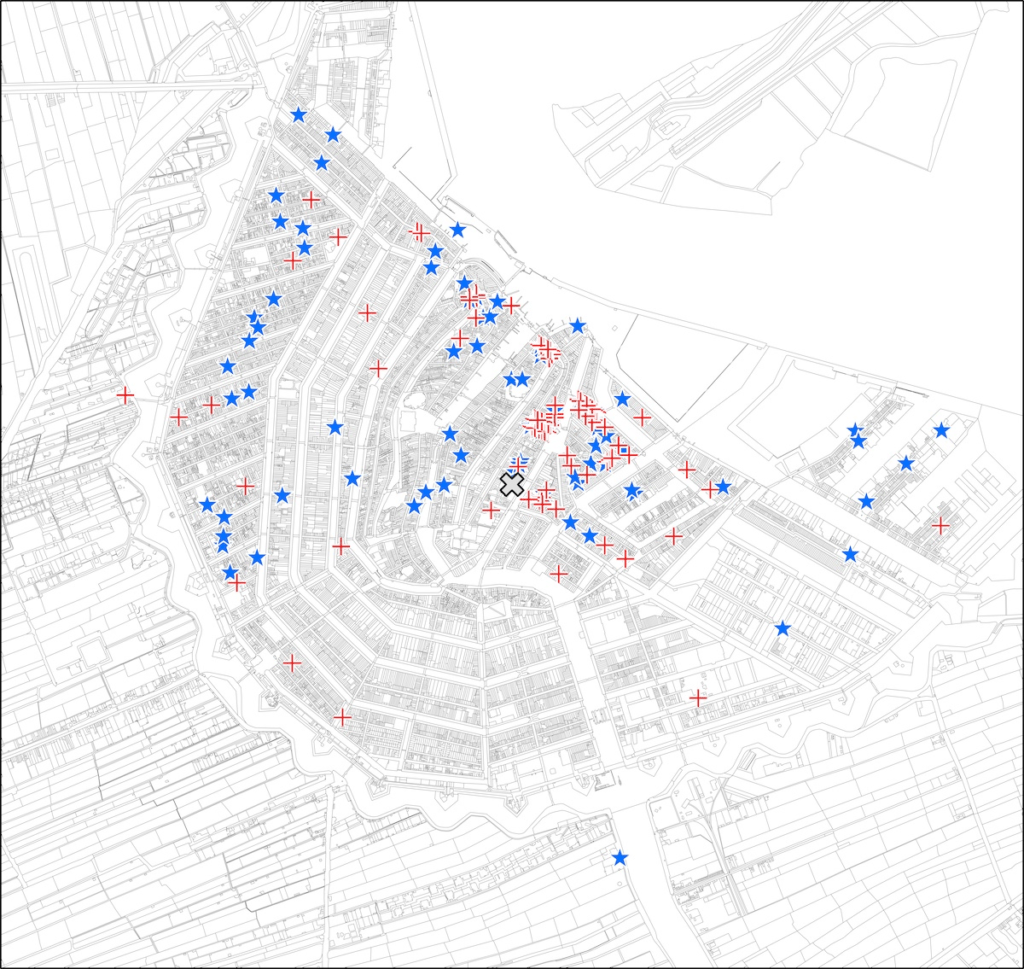 An English-language variant of this chapter will soon be published in the volume Encountering the Global in Early Modern Germany (Berghahn). In it, we focus specifically on the Germans aboard the 1775 fleet and examine their motivations and experiences.